firmus
Cubic design for the urban area
The firmus fixture range is presented with a reserved, straightforward design. This fixture series is perfect for the urban area such as public spaces and the surrounding architecture, which are perfectly staged without being in competition with the illuminated architecture. Depending on the circumstances and necessity, the appropriate firmus performance level can be selected from three performance classes: m, l and xl. The aforementioned scalability where maximum luminous flux and the different application-oriented light distributions curves available transform the firmus fixture range into an indispensable tool for architects, lighting designers or town planners.
The highest quality materials and components that are suitable for the exterior space are used for firmus fixtures. Furthermore, the lighting system was developed and converted with the objective of integrated maintainability in a future-proof manner.
The cubistic design of the firmus range can be perfectly matched with the circularly shaped fixtures of the discus range.
pureWhite options:
RGBW quadcore options: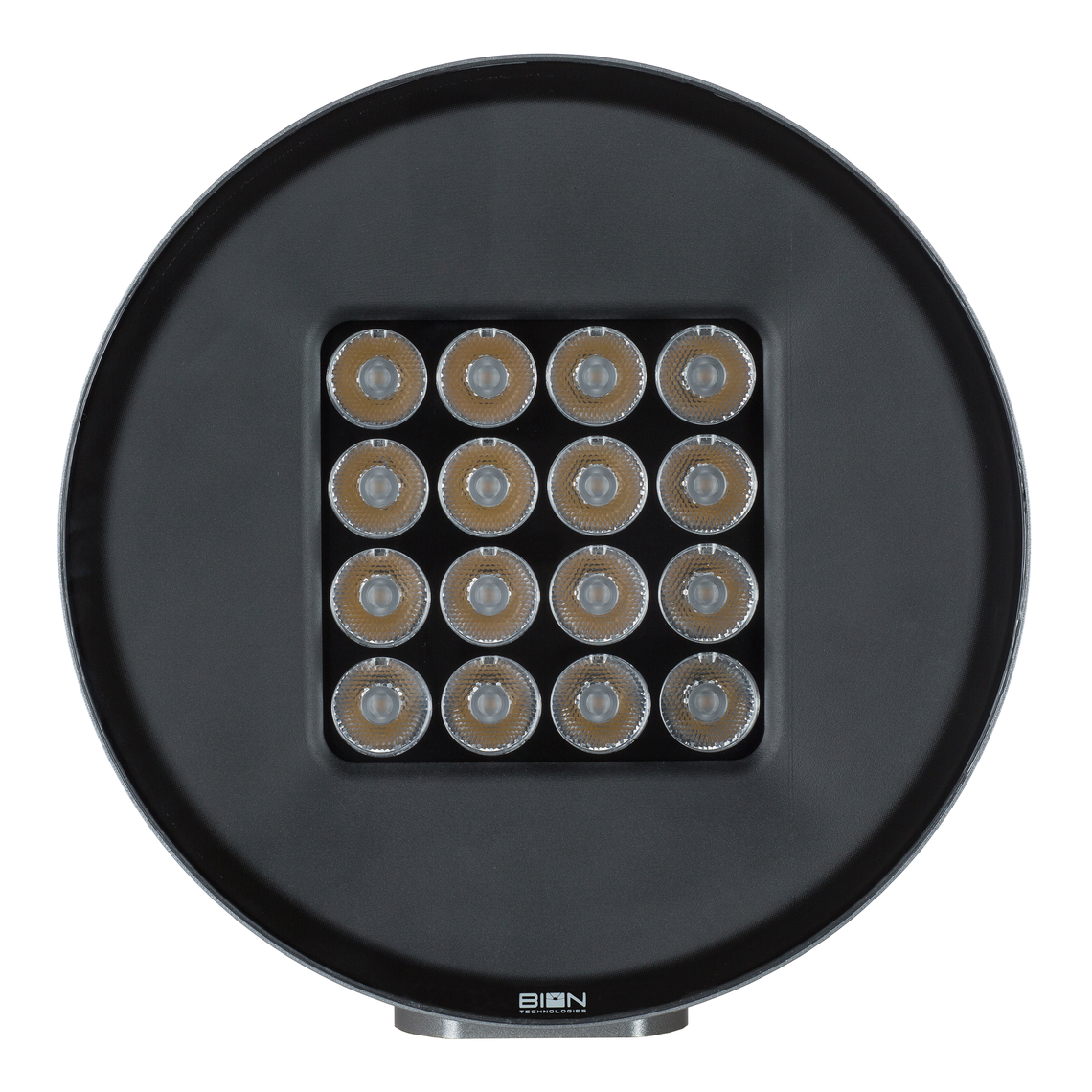 discus
Round architectural spotlights for the highest of demands!
The product name of no other fixture speaks more in favour of the design vocabulary than the discus fixture range. Flat, circulating light fixture meets a straightforward, discreet design. The illuminated object is always at the fore – the perfect staging of architecture is the greatest compliment for the discus fixture range. Just like its design-related equivalent, firmus, the discus fixture is available in three performance classes and also offers a selected portfolio of application-oriented light distributions. The IOT control option – a native integration of WiFi in the fixture – enables direct involvement of the digital light technology LED in digital IT‑networks and thus, a direct link to the digital world. Hence, it offers all the possibilities of the Internet Of Things.
The fixture with an aluminium housing is entirely maintainable and is therefore, perfectly suitable for long-term use in the urban landscape.
pureWhite options:
RGBW quadcore options: