News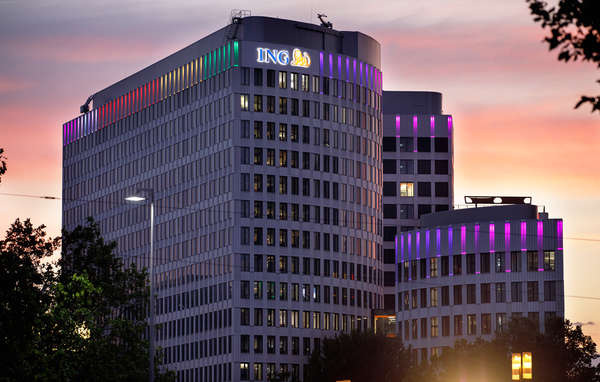 Pride Month - ING, Frankfurt
Yesterday, ING in Frankfurt showed its colors. Powered by Bion Technologies' luminaires.
Lighting design by Malte Maaß - MAASS-Licht (http://www.maass-licht.de).

Together for more #diversity

#LGBTIG* #humanrights #diversitymatters
---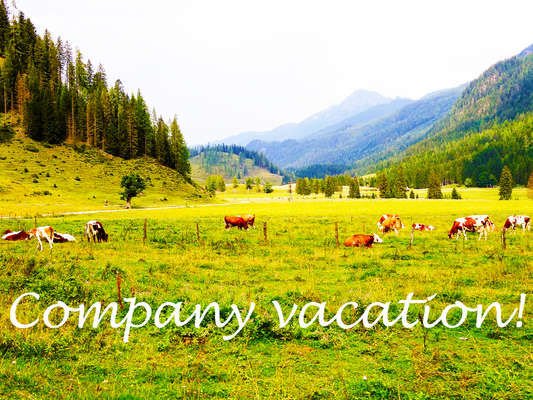 Company vacation 2020
Short break
...then we'll continue!
We're on a company holiday
from the 1st of August to the 7th of August 2020.
---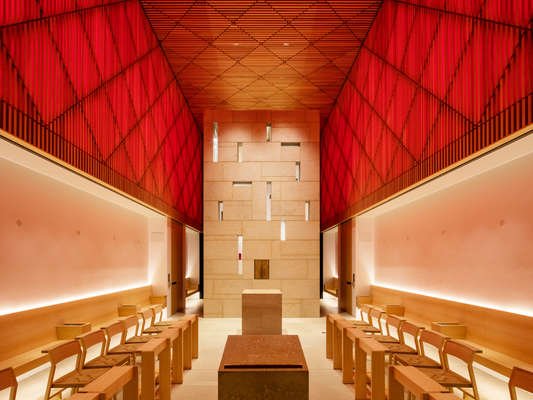 Priesterseminar, Paderborn
The symbiosis of the base materials glass, wood and stone makes the new seminary church of the archbishop's priest seminary in Paderborn a unique prayer experience.
Nominated for
the German Lighting Design Award 2019!
---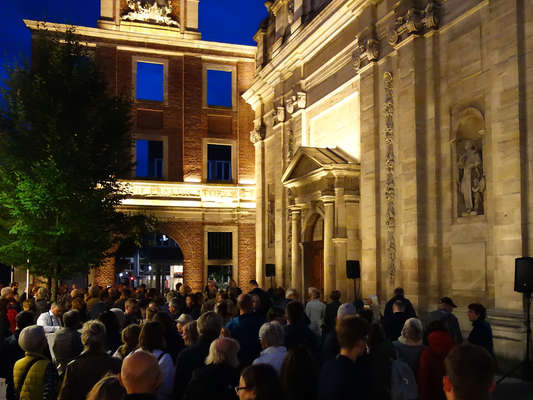 Dominican Church, Münster
Pictures of yesterday's official inauguration of the new façade lighting at the Dominican Church in Münster. Bion Technologies' white-dynamic ground recessed luminaires have succeeded in highlighting the Roman-Baroque sandstone façade and enriching the salt road with a new look.
We congratulate to the successful event and the new façade lighting.
---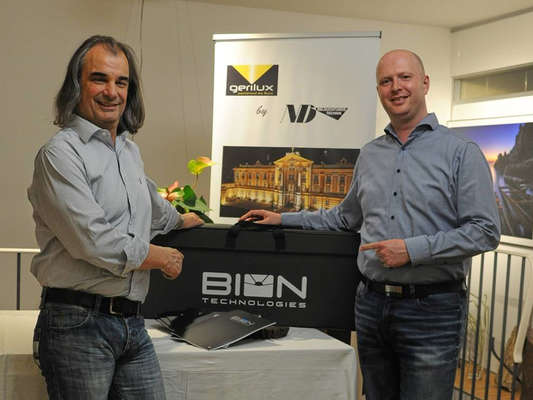 New distribution partner in Austria for Salzburg, Upper Austria, Lower Austria and Vienna
We are pleased to present our new distributor ND Beleuchtungstechnik Gerfried Feischl GmbH. Gerfried Feischl and his team have enjoyed many successful years in light and lighting technology, providing appropriate lighting for interior spaces, presenting properties and buildings and giving facades the exact light characteristics they require.
---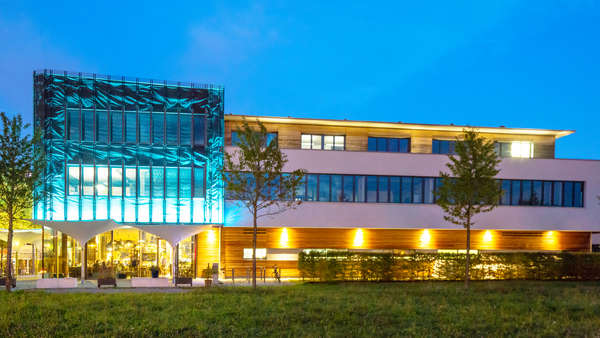 Sheridan Business Quarters, Augsburg
"Experience generally tells use that light is indistinguishably reflected on matt, dark areas. However, this project has impressively managed to prove the opposite."
---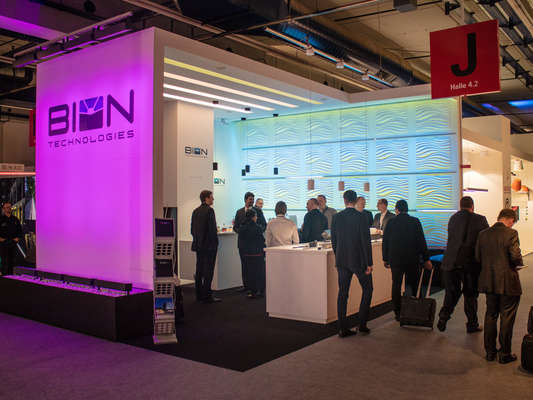 Light+Building 2016, Frankfurt
Review Light+Building 2016
This year's Light+Building was a great success. Thanks a lot for the numerous visits on our booth and the huge interest in the Bion Technologies products and solutions. From the 13th to the 18th of March Bion Technologies presented on the world-biggest fair for light and building technology in Frankfurt am Main numerous new products and soltutions. During six fair days more than 216,000 professional visitors from 160 countries attended the show.
---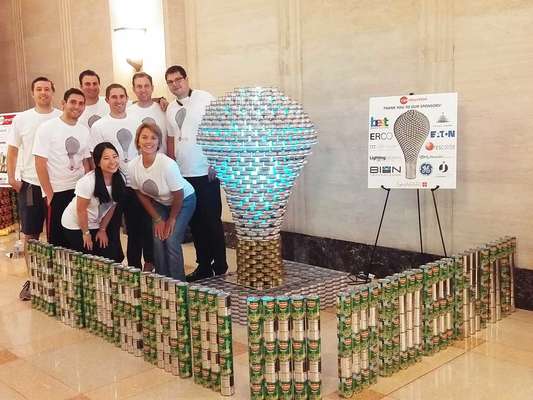 Canstruction 2015, Chicago
This year, Ghafari's Chicago office participated in Canstruction, a design and build competition co-presented by AIA Chicago that benefits the Greater Chicago Food Depository. Ghafari was one of twenty teams from local architecture, engineering and construction firms that participated in the event, designing and building structures made entirely out of canned food. Following the exhibition, all canned goods used in the structures will be donated to the Greater Chicago Food Depository.
The Ghafari team's structure, called "inCANdescent", is a giant incandescent light bulb comprised of approximately 2,500 cans that illuminates from the inside with one BION TECHNOLOGIES Coma RGBW Fixture. The concept aims to raise awareness of the UNESCO International Year of Light while showcasing the talents of Ghafari's architecture, engineering and lighting professionals.
---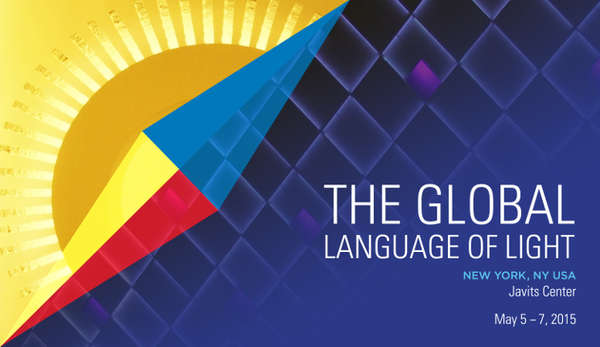 Lightfair International 2015, New York, NY USA
Visit us from 5th of May 2015 to 7th of May 2015 at the Lightfair International 2015 in New York City.
Our booth is #3323.
We are looking forward to welcome you at the show!
---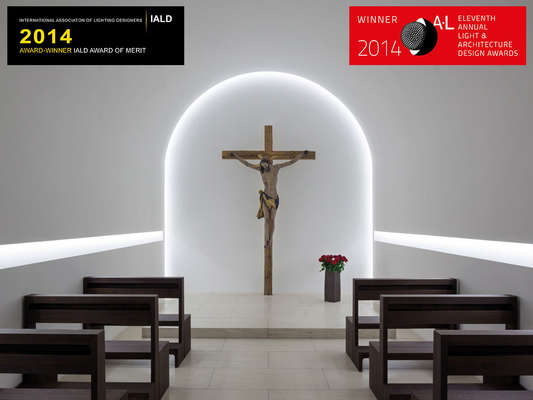 St. Moritz Church - Light & Architecture Design Awards
At the annual Awards of Architectural Lighting magazine special projects will be awarded which set standards for excellence. This year's judging was equally as rigorous as past years, out of more than 100 entries, only 10 projects were selected. The project Municipal church of St. Moritz was awarded for Light & Architecture Design Award 2014.
---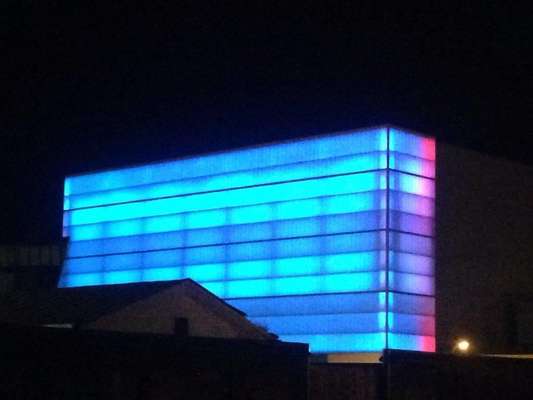 APU Brewery, Ulaanbaatar, Mongolia
The APU AG is the Mongolian market leader in the production of beer and vodka. About half of the beer produced in Mongolia comes from this brewery.
---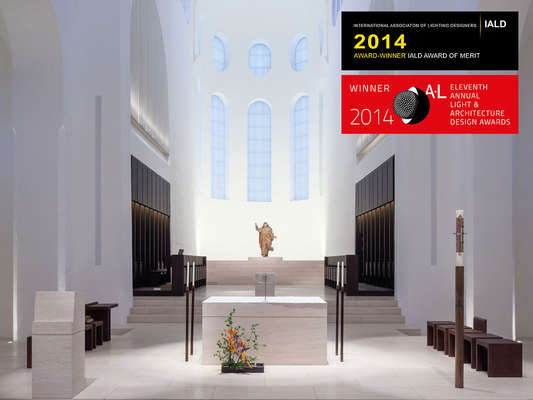 St. Moritz Church - IALD Award Winners (31st Annual)
IALD Award of Merit 2014
At the annual conference of the International Association of Lighting Designers (IALD) the project Municipal church of St. Moritz was awarded with the Award of Merit 2014. The IALD Lighting Design Awards program, establishe honors lighting projects that display high aesthetic achievement backed by technical expertise.

read more...
---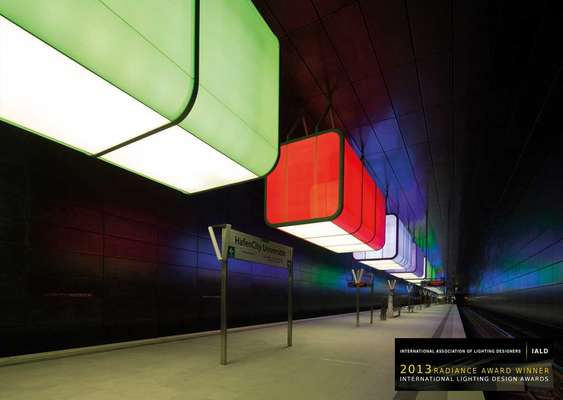 UNDERGROUND STATION HAFENCITY
Radiance Award for Excellence in Lighting Design
Ten award winners representing architectural lighting design projects from nine countries comprise the winners of the 30th Annual IALD International Lighting Design Awards, recognized at a presentation held 24 April at the Crystal Tea Room in Philadelphia, PA USA. Of the 10 projects recognized, one entry earned a Special Citation, six earned Awards of Merit and three earned Awards of Excellence.

read more...
---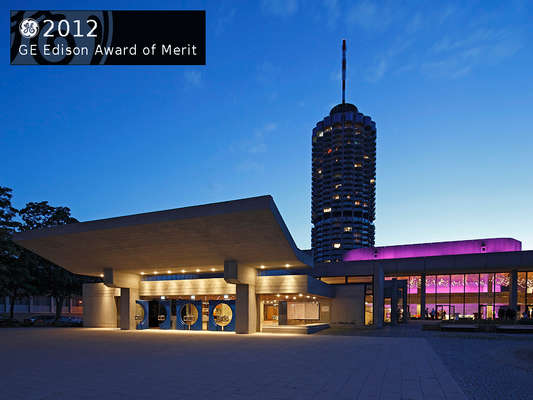 CONGRESS CENTER " KONGRESS AM PARK"
GE Edison Award of Merit 2012
At the annual awards ceremony of the GE Edision Award this year, the project "Kongress am Park" was awarded in recognition of excellence, quality and professional lighting in the Museum of Art, Philadelphia, PA, USA.
---
Events